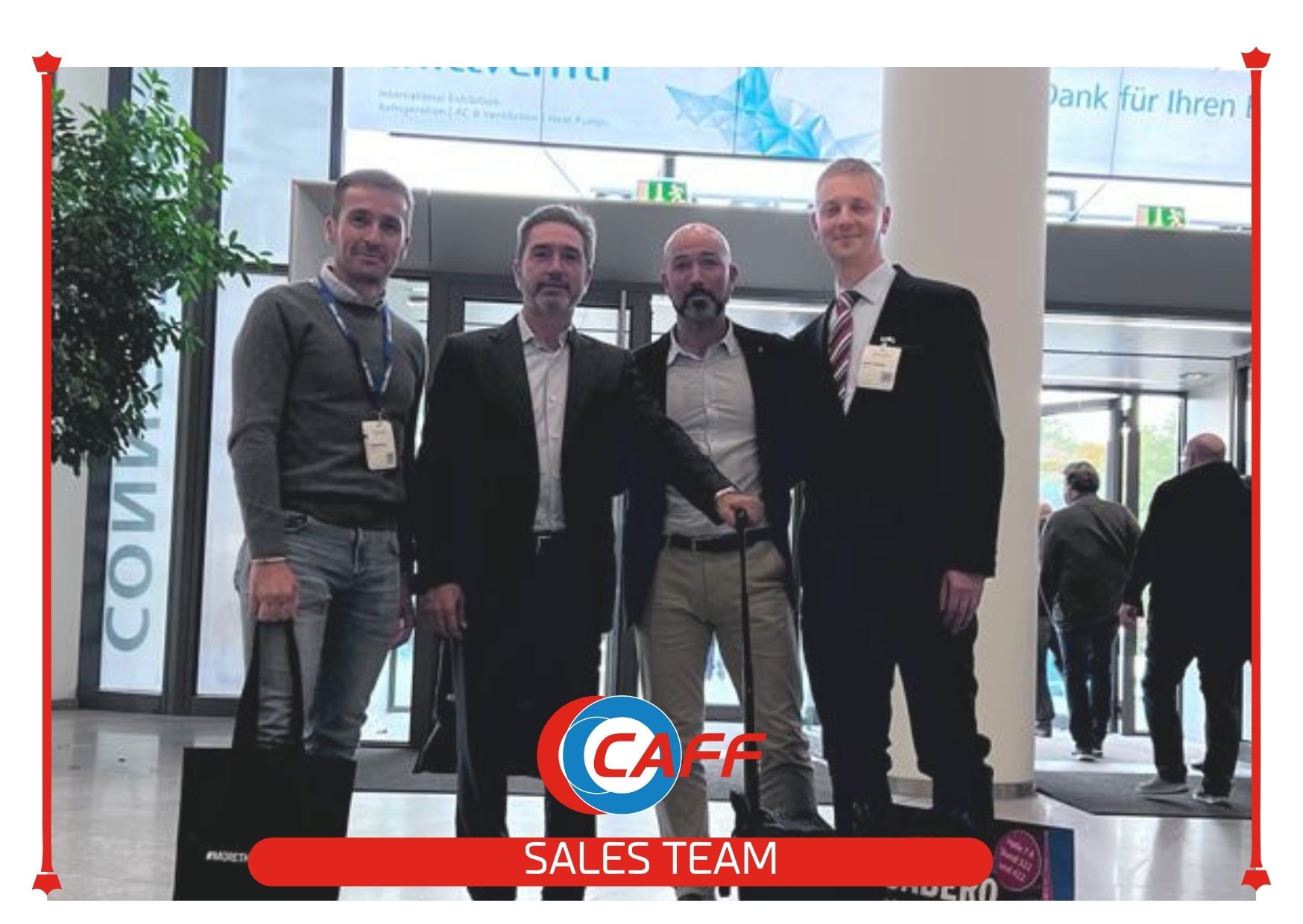 31 March, 2023

Catering Equipment and Food Service Industry Fairs
SIRHA LYON:
We started the exhibitions season 2023 by visiting the exhibition SIRHA which was held in Lyon, which is a beautiful city known by its red roofs and stone chimneys.
Starting this year with  this reference fair has been a great opportunity to visit exhibitors known since ever, meet new ones, discover what are the latest developments  in the market and assess its situation. Despite the snowy weather we were willing to take part of this event, which is an outstanding trade fair for the French and European market and an indicator of the beginning of the post-pandemic period. To sum up, we definitely come back
to normal with new challenges, goals and projects. Come on!!!
SAUDI HORECA:
Last February, our most international commercial agent, Enrico Verbano, visited the SAUDI HORECA exhibition held from 7 to 9 February in Jeddah, which is the historical entrance door to this large country.
This is the biggest hotel & food equipment exhibition and a great event in the Persian Gulf, Arabia and Middle – East area.
It is undoubtedly an excellent meeting point between the European production and the increasing demand of this market, which day after day looks at Europe without forgetting its essence and special features. We have taken advantage of this fair to establish new commercial "partners" and show the latest products to this growing market.
The reception was excellent and the satisfaction was the highest. So, we can reaffirm our compet
itiveness in this
reference sector of hotel and food service equipment.
Curiosity: Jeddah is a thousand-year-old city which means "grandmother" in Arabic. It is said that Eve of the Bible is buried here.
EUROSHOP Düsseldorf:
Our last destination abroad has been the visit at the EURO SHOP exhibition that has just been held in Düsseldorf from 26/02 to 2/03. The international retail fair per excellence!
It is meeting point for B2B and new markets and the most important retail international fair in the world with the largest range of products and services and the highest level of innovation and quality. It is a future-oriented and dynamic trade fair , just like industry. EURO SHOP exhibits all its offer in 8 dimensions by showing the trends and relevant areas for the future. It is considered the largest retail trade show in the world due to its high concentration of professionals and managers, as well as a nerve point for discussing and exchanging opinions and experiences about the trading area.
Visiting this exhibition has allowed us to refine new strategies and see the result of our products offered to the final customer. An outstanding meeting point to improve and innovate our range of product and services.
It is undoubtedly the event with WOW effect!
Note: Where can you eat a good German ham hock in Düsseldorf?
We recommend you the restaurant Vossen (Helmholtzstr, 34) that offers typical, delicious German food and tasteful craft beer Schöfferhofer.
HIP Madrid:
Finally, last week we visited HIP 2023, the Horeca professional Expo, which was held in Madrid from 6 to 8 March.
It is an outstanding event for the Horeca sector with sessions, learnings and networking.
A great edition that could not be missed to be aware of the innovation and trends of the whole sector.
Remark: We recommend you go to café Gijón, which is one of the most traditional literary cafes in Madrid.
Browse our ecommerce or check our Instagram to be part of our journey.