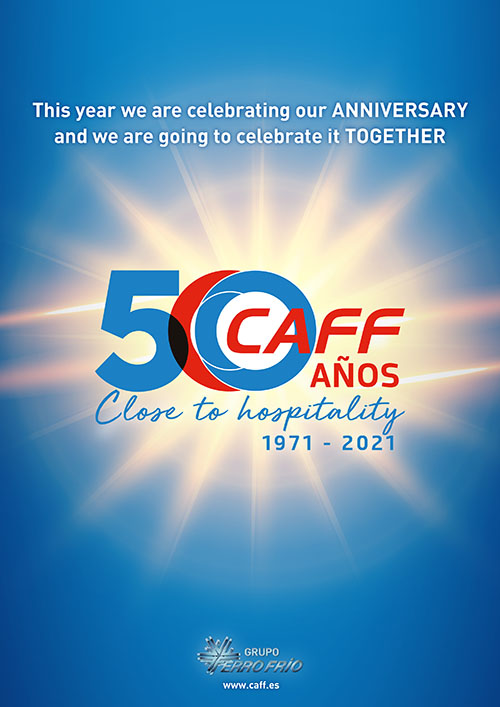 22 January, 2021

Caff – 50 years close to hospitality

CAFF-FERRO FRIO celebrate half century as a referent in the hotel equipment and collectivities area.

Since 1971 we have  been manufacturing  equipments for the commercial refrigeration industry and hotel equipment by producing and distributing different  lines of products to more than 50 countries on  5 continents to the present day

This year we want to celebrate our anniversary with our clients, our collaborators and to thank the confidence placed in us during this long period of time. So, we present the 50th Anniversary campaign that you will receive  every month or every two months  by email with different proposals.
Thank you and for many more years to come!